Valuable championship points for Antunes at Phillip Island
Coming into Round Two of the 2015 Australian GT championship at Phillip Island, the pressure was on after my two consecutive wins and a 3rd in the Skwirk/Beechwood Homes Audi R8 LMS Ultra at Round One in Adelaide in February. A number of teams had some serious driving talent lined up for the 101-lap, three hour endurance race around the Phillip Island Grand Prix Circuit. It was never going to be easy.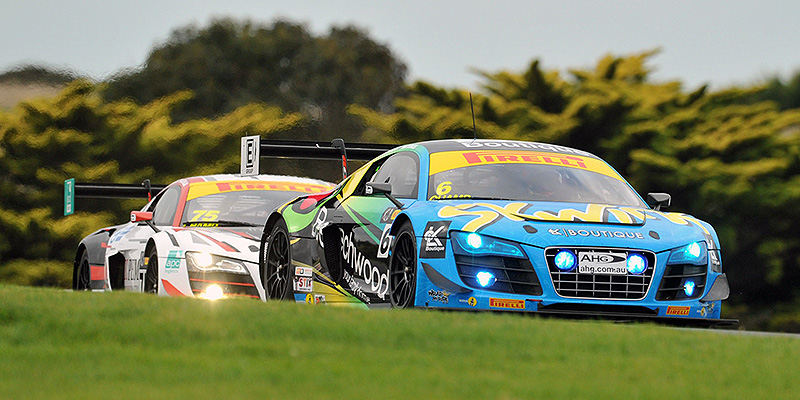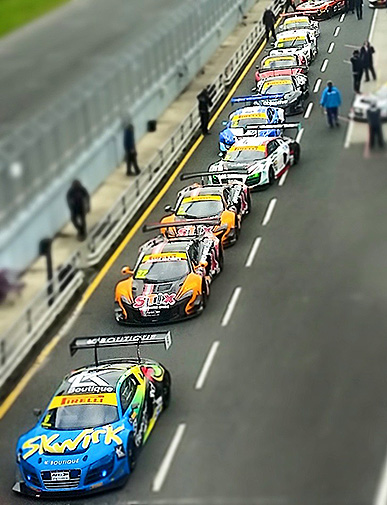 Both car owner Rod Salmon and I set an impressive pace through official practice. Unfortunately, an intermittent electrical issue that put the car into 'limp' mode, an electrical fail-safe system that protects the engine in case of pending problems, effectively ruled us out of contention for the podium on the weekend.
The problem occurred to me a couple of times during qualifying, but I managed to reset the systems and continue. Rod put in a superb time and was unaffected by the same issue, setting the fifth fastest time – just seven tenths off pole and faster than former V8 Supercar driver Steve Johnson – so we were pumped for the race.
Overnight, the Melbourne Performance Centre team did a complete systems check and felt that they'd uncovered the problem.
The next day, Rod started the race and almost immediately hit the pits with the same issue. By the time he re-joined, we were almost last in the 35 car field. Rod had clearly learnt a lot during his time with the Audi Sport customer racing Team at the Nurburgring because his pace was fantastic. By the time I took over from Rod, he had taken the car from position 30 to 20th spot.
I managed to work my way from 20th place through to 11th and pick up some valuable championship points. I finished the race running with the leaders and improved on my personal best laps around Phillip Island by about two seconds.
Ultimately the race was won by Audi Sport customer racing Australia team-mates Christopher Mies and Greg Crick so it was another win for Audi.
Next up is Round Three on the streets of Townsville in early July, a circuit where I enjoyed some success last year taking three wins from three starts in the Trophy Class with Rod Salmon. This year, I'm hoping to emulate my street circuit success from Adelaide where I won two of the three races outright.
Follow me on Twitter and Facebook for updates. And please don't forget to support the people who support us – Skwirk.com.au, Beechwood Homes, Melbourne Performance Centre, LK Boutique, Egroup and Bilstein Suspension.