Second place for Nathan Antunes and Rod Salmon at Sandown
Following our resounding win at Sydney Motorsport Park in August when we extended our championship lead in the Skwirk.com.au Audi R8 LMS GT3, Rod Salmon and I came to Sandown Raceway for Round 5 of the Australian GT Championship in the weekend of 12 September 2014. Our goal was to finish the round in the lead. We did exactly that, but not without some big challenges and a little tough luck.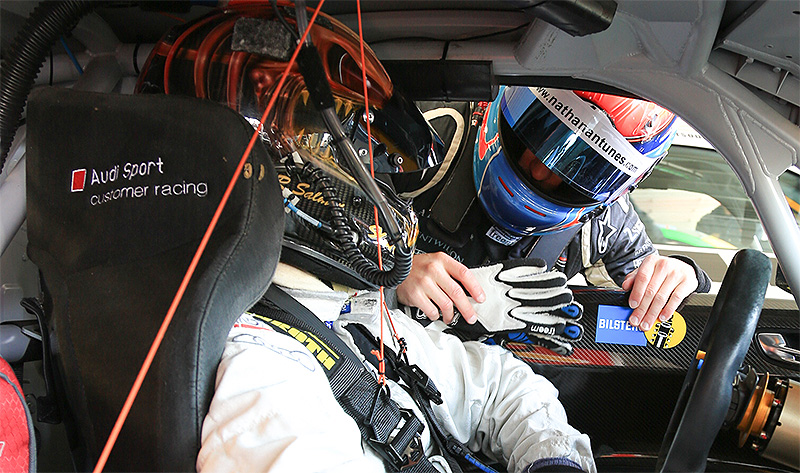 Practice one and two on Friday were uneventful. We settled into a very different track after our last race at Sydney Motorsport Park. Sandown is a very bumpy circuit. On paper it looks simple, but that is far from the case. The renowned turn 6 made me hold my breath every time. This was my first race at Sandown and although I had limited track time, I was happy with my speed in practice, ending up second in the Trophy Class. Rod was very much the same and also set some impressive times in his session.
Qualifying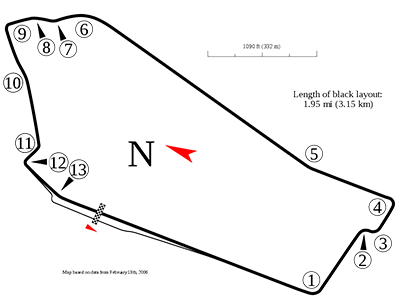 Qualifying was intense and both Rod and I had to put a lap time down in order to qualify so I started the session and did my fastest lap early but traffic left me a little frustrated. Rod jumped in with just over 10 minutes to go as planned and managed a few laps before the session was red flagged and cut short due to a car crashing off the circuit. We finished the session in 2nd place and we were left thinking what could have been if not for the traffic problems in my drive and the session being cut short. But that's all part of racing.
The weekend's schedule was three 40 minute races and our strategy was for Rod to start the first race and then we would have to alternate starting duties for races two and three.
Race one
Rod got off to his usual great start keeping position at the end of the first lap keeping huge pressure on the lead in Trophy and holding 2nd place all the way to the pit stop. I jumped in the car with a bit of work to do, the lead was about 10 seconds away but there was time to reel that gap back and challenge for the lead. With 6 laps to go there was a crash on circuit and the race was stopped. At that point I had pulled the gap back to 3 seconds and again we were left thinking what could have been.
Race two
As the green flag dropped for race two, it was chaos with cars going everywhere. I held position into turn one and was able to take the lead by turn two. At this point I kept my eyes forward, aimed to gain a good gap to second in my driving stint and get through as much traffic as possible. By pit stop time, I had gained a big lead and the Skwirk.com.au Audi R8 felt fantastic. I handed over to Rod to finish the race which he did in absolute style. Our success was cut short when we were handed a post-race pit lane drive through penalty for overlapping another car too much on the start of the race. This put us back to 2nd for the race. A tough blow after such a great result but a big lesson learned for me. All we could do was look forward to race three and focus on a great result.
Race three
Rod had a flying start in race three and got to the lead on the first corner of the first lap and never looked back. Driving through traffic to gain a 6 second lead by the 20 minute mark Rod got caught out being comfortable and in control, and spun the car on acceleration over the bumps onto the main straight just before the pit stop. But the race wasn't over.
Rod handed the car over to me with a big task ahead to get some good points to finish the race. We were in 3rd position for most of the second half with a big gap to the lead. Realistically, making up all that time was unlikely. The only thing that could have given us a chance was if the cars ahead made a mistake and lost time. Second place was in our sight, and I kept pushing but a last lap last corner lunge just wasn't enough to better our position. I crossed over the line in 3rd place.
The overall result put us 2nd for the round and in the lead of the championship. We're heading to Highlands Motorsport Park, in New Zealand on November 7 – 9 for the final, so we will be giving our best to finish strong and claim that championship!
Join me, Nathan Antunes, on my Facebook page Nathan Antunes Motorsport