Nathan Antunes launches new website
Consolidating his ever increasing volume of news, photographs and videos, Australian racing driver Nathan Antunes today launched his new official website at nathanantunes.com. Designed to be the single destination for all official information on Nathan and his racing career, the new website addresses the information needs of racing teams, sponsors, the press, and his many friends and fans.
Fully responsive to mobile phones and tablets, the website was designed by well known graphic designer and art director Adam Fisher of Inventive Heads and built by APCINTERNET.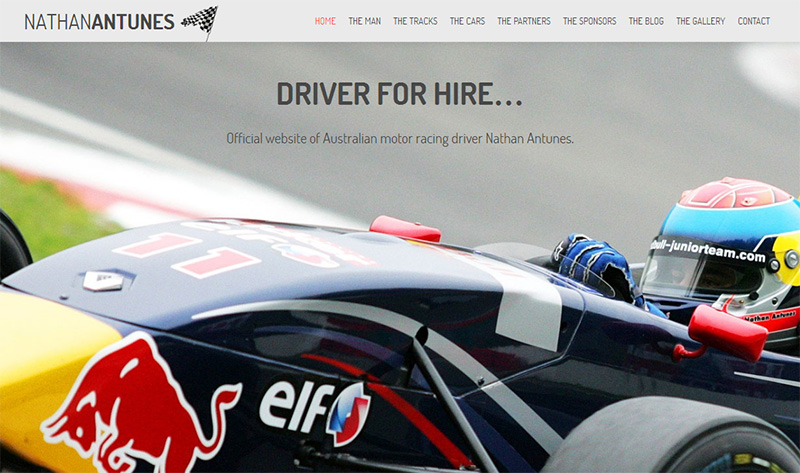 In conjunction with Nathan's Twitter, Facebook and YouTube channels, the website will keep visitors up-to-date with the latest news on Nathan Antunes.
Let us know your thoughts by leaving a message on Nathan's Facebook page.