Antunes ready for Round 3 of Aust GT on Townsville streets
We're back on the streets of Townsville the weekend of 10 July for Round 3 of the Australian GT Championship alongside the V8 Supercars for another spectacular and entertaining event weekend broadcast live on Foxtel Sport. The last V8 Supercars/Foxtel event was Round 1 at the Clipsal 500 in Adelaide.
Joining our major advertisers Skwirk.com.au / Beechwood Homes on the Audi R8 LMS Ultra is Novati Constructions, who will remain with the team for the rest of the championship.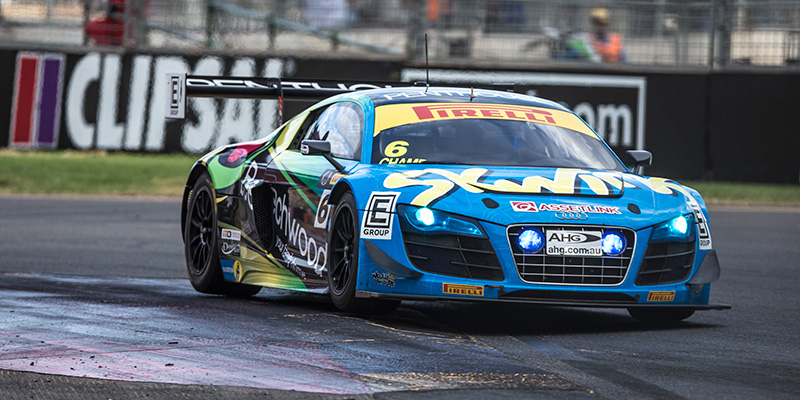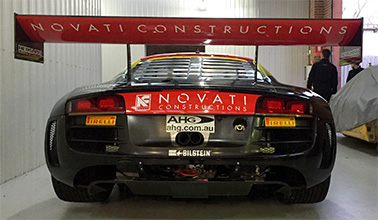 As always the Melbourne Performance Centre team have the car all ready to go and I'm really looking forward to being back racing in Townsville where I had some success last year in the Trophy Class Audi R8 LMS. I just love the exacting challenge of a street circuit and Townsville is one of my favourite circuits.
We are focused on getting some good championship points for our team and advertisers this weekend. After the unfortunate technical difficulties we had in Round 2 in Phillip Island where we finished 11th and I dropped from first to third place in the championship, we are looking for a strong finish in Townsville to regain our lead.
The format for the weekend is two qualifying sessions and two one hour races all of which will be live on Foxtel Fox Sports 5 from Friday 10 July to Sunday 12 July.
Friday 10th
Qualifying 1 – 10:10am
Saturday 11th
Qualifying 2 – 7:35am
Race 1 – 11:55am
Sunday 12th
Race 2 – 12:10pm
Follow me on Twitter during the race, on Facebook for the latest updates and on my blog for all the news. And please don't forget to support the people who support us – Skwirk.com.au, Beechwood Homes, Melbourne Performance Centre, Novati Constructions and Bilstein Suspension.