Antunes in title hunt after tough Round 5 at Sandown
Round 5 of the Australian GT Championship at Sandown Raceway in Melbourne was a tough weekend. The full field grid and the nature of this short distance track made it hard to find clear space to put a time down in qualifying.
Both Practice and Qualifying sessions went well, despite a number of cars firing off the track and creating cautions. Despite this, Ric Kemp and the Melbourne Performance Centre team were able to fine tune the Skwirk / Beechwood Homes Audi R8 LMS Ultra set up for the conditions and we put the car in 3rd position in the overall qualifying standings.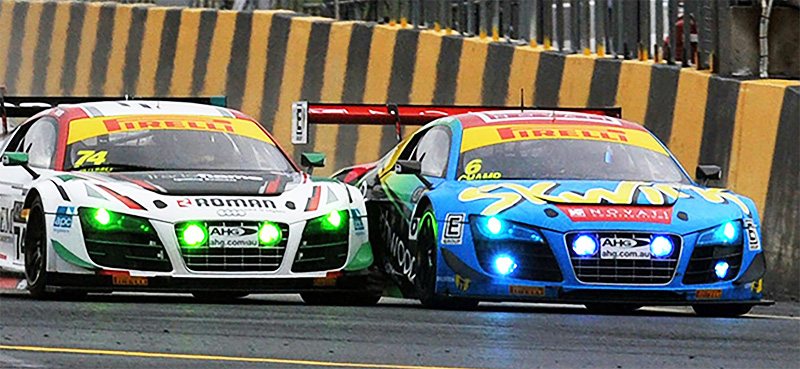 Race 1
We got off to a clean start and I held track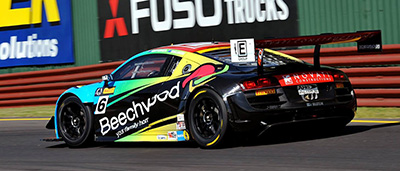 position. The Ferrari's on this track were ridiculously quick with the extra power to pull down both long straights and they took off in the distance within a few laps. I managed to hold a fast pace to stay within striking distance of the two Ferrari's, planning to jump close to them after the pit stops.
On the lap I was to come into the pits I put a wheel too far off line whilst under brakes passing a lapped car and had to abort the corner and run into the gravel trap in order to avoid spinning and getting stuck. This mistake cost me about 25 seconds and saw me drop to 8th from what was clearly going to be a podium finish. A post-race penalty given to another competitor saw me move up to 7th.
Race 2
Again, we got off to a great start. The Audi felt great, and after the first couple of corners I moved into 4th position from 7th. As drivers made their way in the pits for their compulsory pits stops I naturally moved up into the lead. As the race unfolded I was looking strong to come out of the pits and challenge the lead of the race. Unfortunately, as I entered the pits I crossed the line a couple of km's over the speed limit and I was handed a drive through penalty, which pushed me back to 9th.
While it was not the best weekend for me and I dropped into second position in championship in points, the fight is far from over. The final round of the Australian GT championship will be at Highlands Motorsport Park in New Zealand from 13 to 15 November. It's not going to be easy, but I'm up to the challenge.
My engineer Ric Kemp, my pit crew and the guys from Melbourne Performance Centre once again did a fantastic job, giving me a faultless car. A big thanks again to my supporters and sponsors Skwirk.com.au, Beechwood Homes, Novati Constructions, Bilstien Suspension and Brent Wilson.
Bring on New Zealand!
Follow me on Twitter and on Facebook for the latest updates.