Antunes and Barbour challenge 2016 Australian GT Championship
I have teamed up with Elliot Barbour and will be contesting the 6 Round 2016 Australian GT Championship in the Beechwood Homes, Tekno Autosports prepared McLaren 650s GT3 at the Clipsal 500 this weekend (3 to 6 March 2016) in Adelaide. We aim to announce our Australian Endurance Championship campaign in the coming weeks.
The first day of testing the new race car last week was excellent. Elliot and I completed some good laps up at Queensland Raceway. The McLaren felt great and was everything I expected and more after witnessing its success at the Bathurst 12 Hour only a couple of weeks ago. I had driven the car last year in the GT Asia Championship but they run on Michelin tyres so driving them on the Pirelli tyre was different.
Elliot learnt the car quite quickly and after a few laps was clocking very competitive times. He said "I drove the Lamborghini at Sandown last year and also tested the Mercedes SLS GT3 so I had an understanding of what these types of cars could do but the McLaren is again a different car and I'm really loving it, can't wait for the 1st round of the championship".
We are both looking forward to a successful 2016 Australian GT campaign.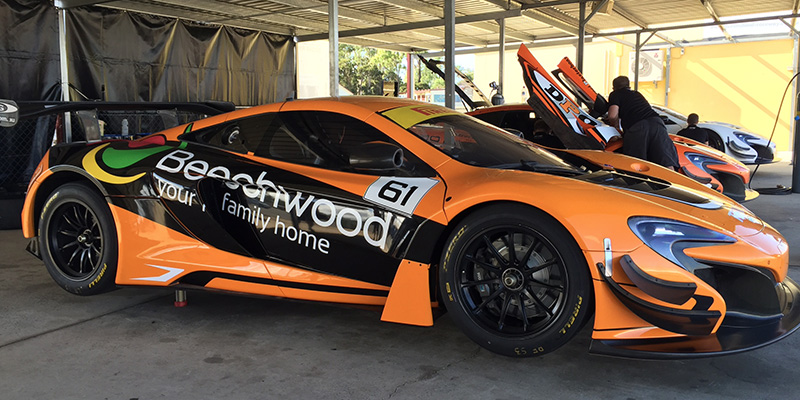 Beechwood Homes is on board the car, as is Novati Constructions, Compello and BuildMat with others to confirm in the coming weeks.
Follow me on Twitter and on Facebook for the latest updates.